Suspension Components for 1994 Toyota Land Cruiser
No.
Part # / Description
/ Price
Price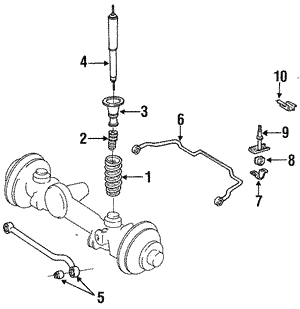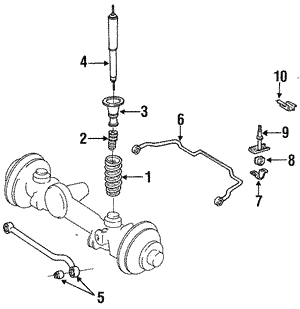 Coil Spring
Spring, Right
Fits Land Cruiser All. Right. Land Cruiser.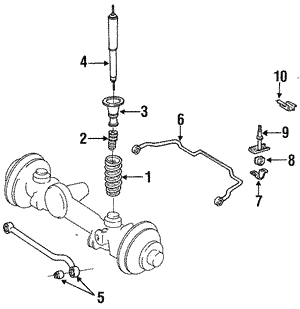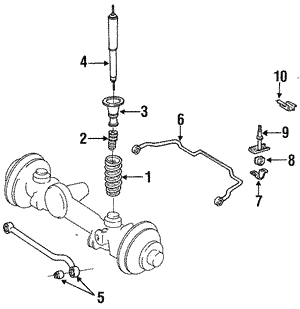 Discontinued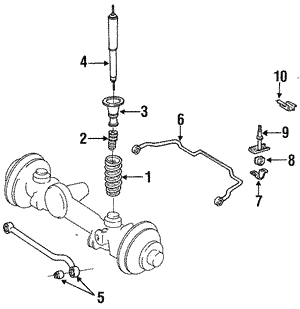 Stabilizer Bar Bracket
Stabilizer Bar Clamp
Front STABILIZER Bracket; Rear STABILIZER Bracket; STABILIZER Link(For Rear); STABILIZER(For Rear). Fits Land Cruiser Land Cruiser.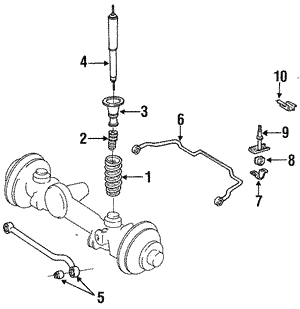 Stabilizer Bar Bushing
Fits Land CruiserStabilizer Bushing - Repair or ReplaceA worn or broken stabilizer bushing or sway bar bushing may cause a rapid clank-clank noise when going over bumps. If your Toyota is exhibiting these symptoms, our Toyota techs can inspect and repair the problem for you. Land Cruiser.